GOLANG DEVELOPER (LÀM CÁC DỰ ÁN BLOCKCHAIN)
TDT Asia tự hào là công ty ĐẦU TIÊN và DUY NHẤT tại Việt Nam cung cấp các Platform về Tài chính cho các Tập đoàn lớn trên thế giới. Các sản phẩm của TDT đang được phát triển tại các thị trường Tài chính lớn nhất thế giới như Mỹ, Hongkong, Nhật Bản....Mục tiêu trong 5 năm tới, TDT trở thành top 10 công ty cung cấp giải pháp tài chính toàn cầu.
Trong thời gian làm việc tại TDT, bạn sẽ được tham gia full cycle quá trình phát triển một sản phẩm Fintech lớn như Hệ thống Trading-core xử lý các lệnh chứng khoán với Sàn giao dịch chứng khoán Tokyo (1 trong 3 sàn chứng khoán lớn nhất thế giới), Sàn giao dịch chứng khoán giúp khách hàng Châu Á có thể trading các mã chứng khoán của Mỹ theo giờ Châu Á, Hệ sinh thái mạng xã hội dành cho các Traders... Bạn có thể thỏa sức chinh phục các công nghệ mới, nghiệp vụ Tài Chính phức tạp của các hệ thống tài chính lớn trên thế giới.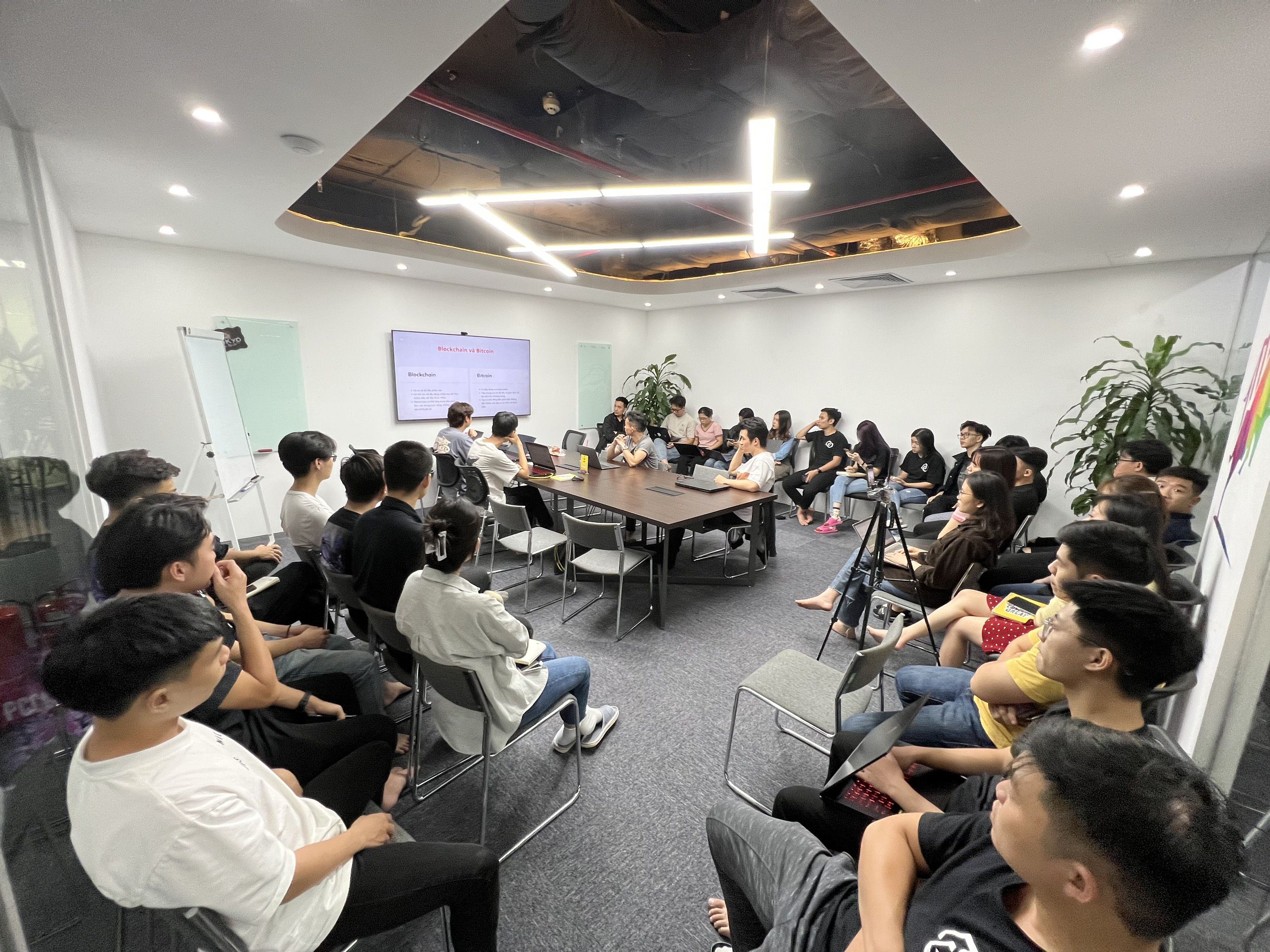 JOB DESCRIPTION
- Defining, evolving and communicating the team's vision, mission and strategy of the project.
- Brainstorm and do design sprint with Product Managers, Designers, Backend and Frontend Engineers to build new features, architectures  .
- Develop a new API with modern technology such as Golang  for architecture replacement.
- Work in international team
- Report for PM Galaxy Blockchain - a Quantum Leap in Technology

PROJECT DESCRIPTION

- Project is a promising technology which offers a blockchain architecture that is resistant to quantum computing and associated attack vectors. Project uses PQC blockchain network, decentralized price and verifiable random number oracles, plus a quantum-resistant and EVM-compatible smart contract platform to build a futuristic Blockchain - Blockchain 2.0., never been built before.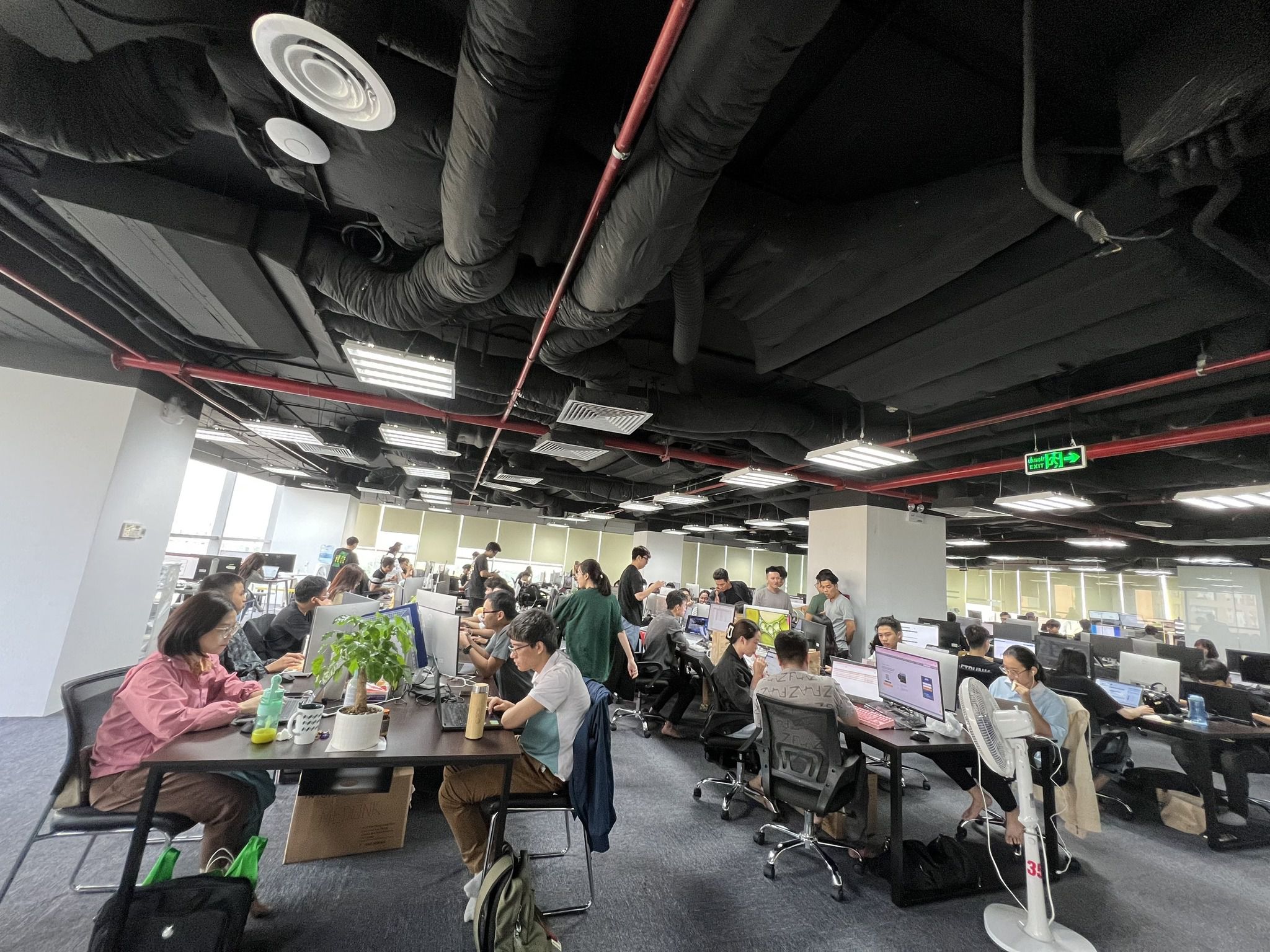 YOUR SKILL & EXPERIENCE
#MUST HAVE
- At least 1 year experience in build software development.
- At least 6 months experience of development by GOLANG.
- At least 6 months experience of Blockchain. 
- Solid understanding of Blockchain and Golang idioms and libraries
- English Skills (working with an international team).

#NICE TO HAVE
- Experiences in interface design of Rest and Websocket API.
- Experiences in designing tables and queries of RDBMS.
- Experience with CI/CD tooling such as Jenkins
- Experiences of using NoSQL such as MongoDB
- Experiences of framework development by Ruby (Sinatra)
- Experiences of working with go-ethereum or cosmos
- Continuously learn new technologies and find ways to solve issues and requirements.
- Experience running and maintaining a variety of cloud infrastructure especially AWS.
- Experience in the financial industry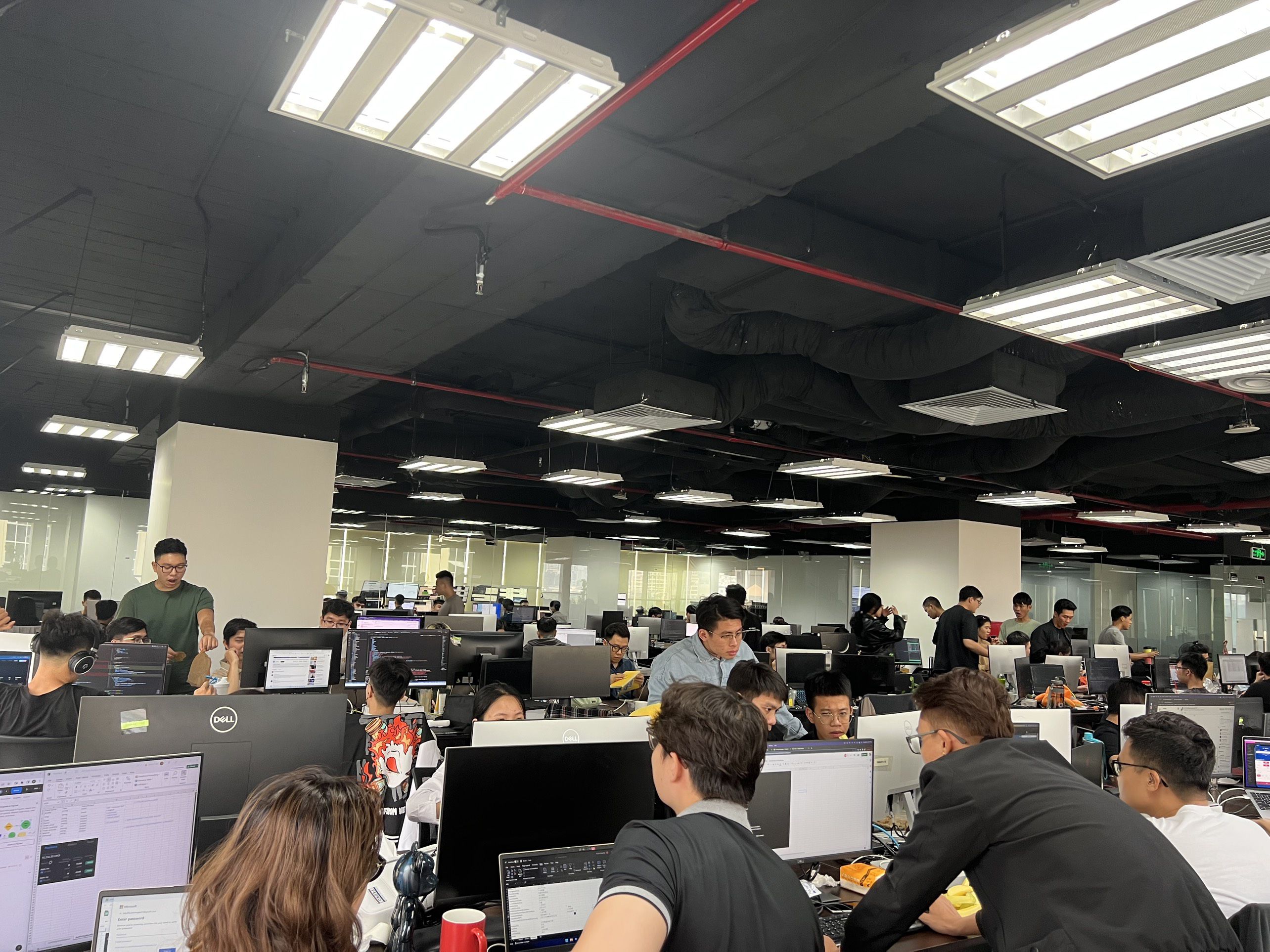 WHY YOU'LL LOVE WORKING WITH US
#INCOME
- Salary up to 2000$, negotiation based on candidate's capacity; attractive & competitive benefit.
- Performance review 2 times per year (June and December).
- 13th month salary bonus: 1 month  gross salary.
- Up to 1 month salary bonus for company's birthday celebration.
- Project bonus.
- Stipend 2,000,000 VND/month for candidates who reach the level of fluent English communication
- Make-up allowance for girls 1,000,000 VND/month
- Be issued with a health insurance card designed specifically for TDTers (Health insurance card AON)
- For employees at Manager level and above, there is a special benefit package.
#CAREER PATH IMPROVEMENT
As a member of TDT, you will have the opportunity to develop yourself at 2-3 times faster than the common ground:
- Participating in full-cycle in the development process of complex financial products, combining many difficult operations.
- Being challenged with many different programming languages and frameworks.
- Working in an international environment: Using English daily, communicating with IT teams of many different countries, onsite for long/short days abroad...
- Participating in a long-term training program for Core-team according to the development orientation of each individual.
- Have the opportunity to advance to higher positions such as: TL/PL/PM.
#OTHERS BENEFITS
- The office is designed in the style of Co-working, with many entertainment facilities such as: coffee machine, treadmill, ping pong table...; dining area with free food and drinks; Hot and cold bathroom, washing machine.
- Equipped with modern equipment such as high configuration Laptop, Macbook...
- Be able to join hobby clubs such as football club, running club, happy stock trading club / forex / crypto, game tournaments...
- 100% support for company trips: Summer Holiday, Year End Party.
- Receive gifts, participate in events on the occasions of June 1, Mid-Autumn Festival, March 8, October 20, Christmas, Company birthday.
- Working hour: 08h30 - 17h30, From Monday to Friday.
- Address: PVI Tower, No.1 Pham Van Bach, Yen Hoa, Cau Giay, Hanoi.