IT Recruiter - Up To 800$
TDT Asia is proud to be the FIRST and ONLY company in Vietnam to provide Financial Platforms to major corporations in the world. TDT's products are being developed in the world's largest financial markets. world such as USA, Hong Kong, Japan....TDT's goal by 2025, TDT will IPO in Singapore/HongKong or Vietnam.
During your time working at TDT, you will be involved in the full cycle of developing a large Fintech product such as the Trading-core System to process stock orders with the Tokyo Stock Exchange (1 out of 3 stock exchanges). The world's largest stock exchange), the Stock Exchange helps Asian customers to trade US stocks according to Asian time, The social network ecosystem for Traders... You can freely conquer new technologies, complex financial operations of the world's major financial systems.
JOB DESCRIPTION
Recruitment (70%)
-
Collect and analyze hiring demands: work with Hiring Manager to finalize the demands & JDs as well as fulfillment timeline.
- Be responsible for recruitment: Sourcing, hunting candidates to approach for the right opening jobs.


- Implement & develop recruiting strategies to build a strong network of technical & non-technical candidates; organize, maintain and update candidate databases.
- Be in charge of interview process: Phone interview, schedule interview, assign technical test, joining interview, prepare candidate assessment form, etc.
- Make relevant reports: weekly, monthly, quarterly, etc.
Internal Communications (30%)
- Organize events: Internal communications events such as team bonding, team building and other sharing activities; Employer branding activities via social media (LinkedIn, Facebook...)
- Coordinate onboarding/orientation process for new hires and ensure all the new hires have good understanding of and subscribe to ethos, core values; understand approaches, policies, procedures, strategies and operations to perform their job.
- Be in collaboration with line managers, create and maintain a conducive working environment where staff enjoy wellbeing as well as are highly motivated to make valuable contribution to the organization.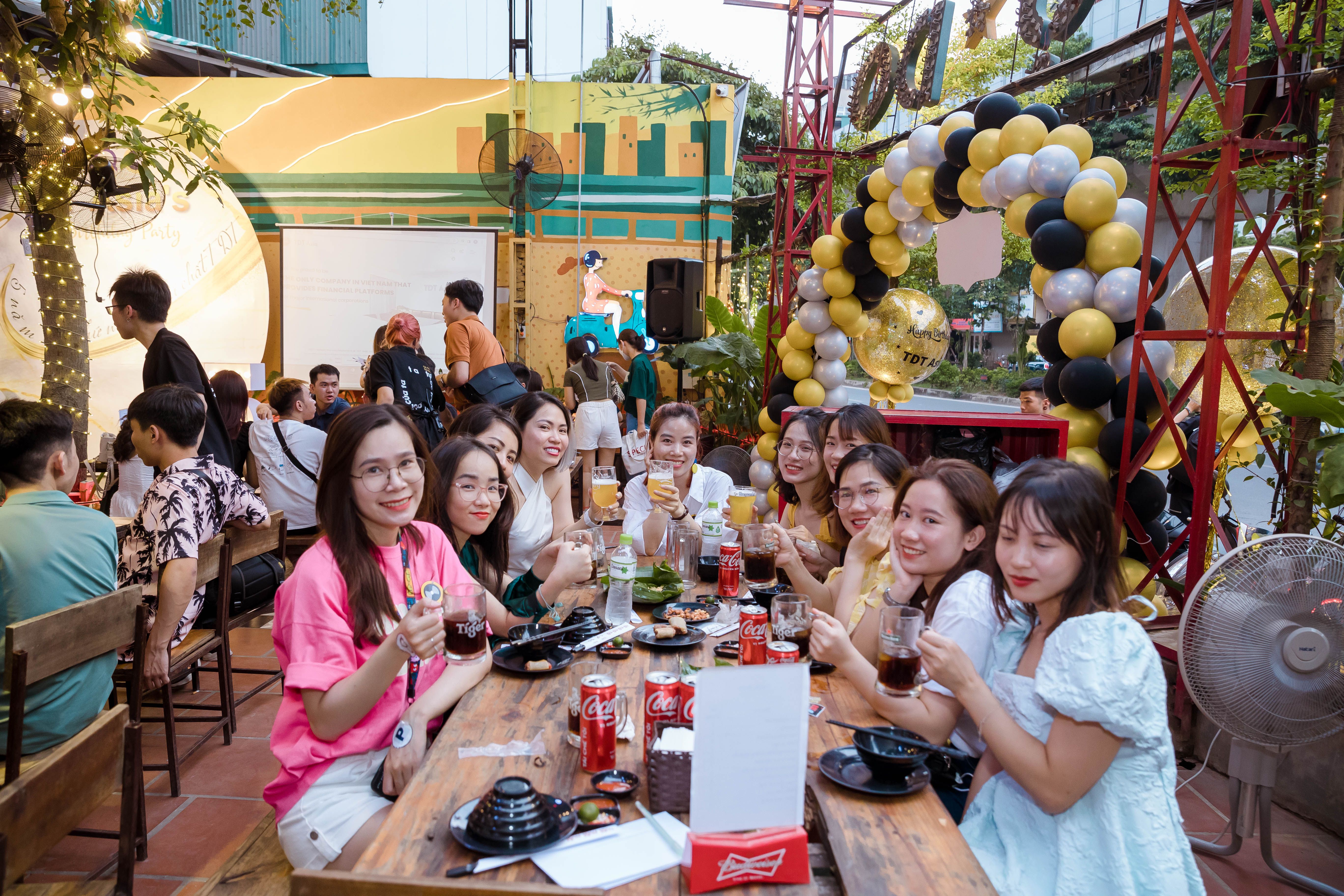 YOUR EXPERIENCES


- Bachelor's Degree or Associate's Degree.
- At least 01 years of experience in Recruitment (Having experience in recruitment in the IT field is a plus).
- Personalities: Sociable, eager & dynamic.
- Proficiency of Microsoft Office, Outlook and Internet is necessary. Having knowledge in branding, designing, using photoshop … is big plus.
- Well-organized work style including sound process management skills.
- Good command of English is big plus.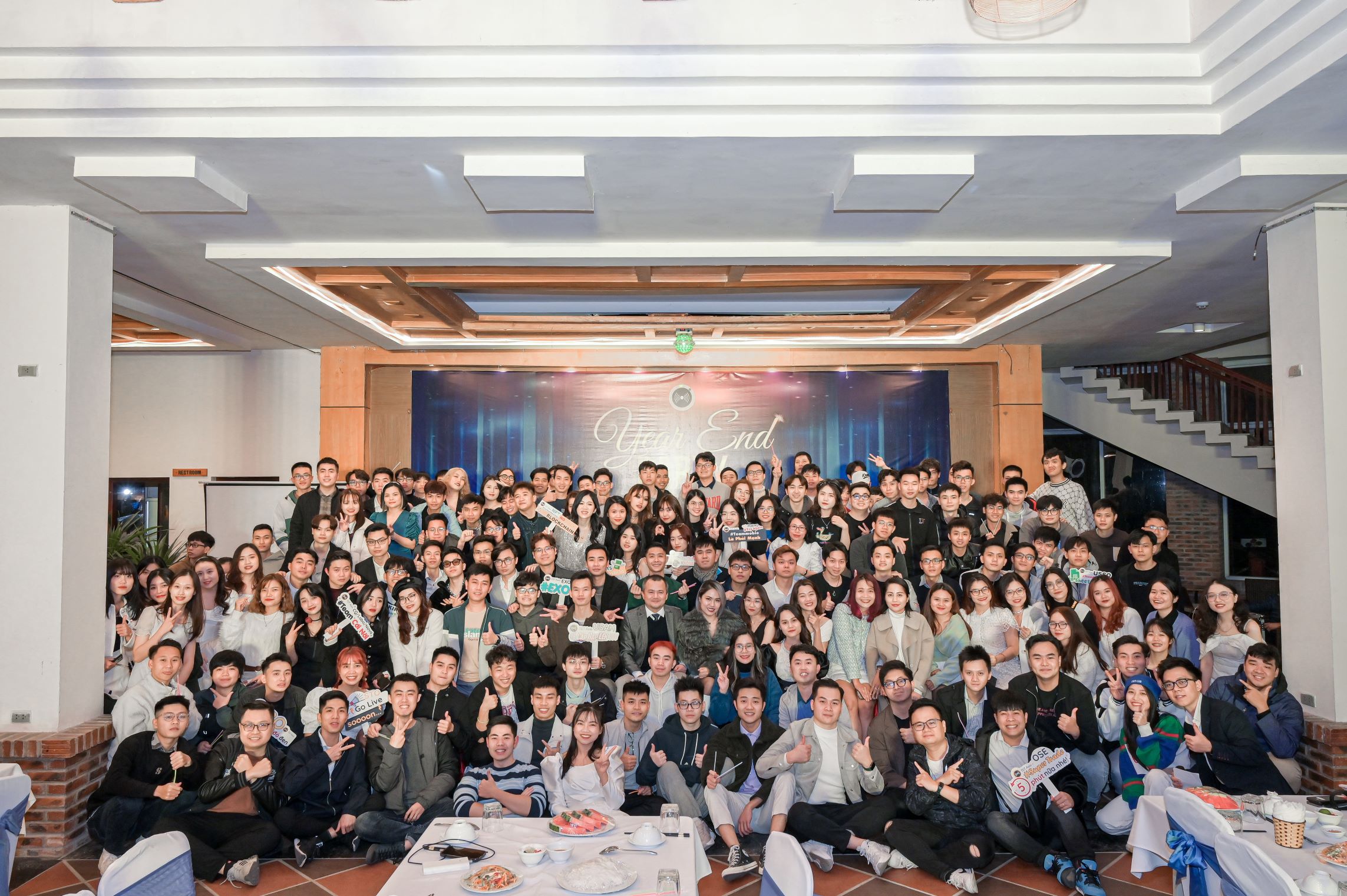 WHY YOU'LL LOVE WORKING WITH US

#INCOME
- Salary up to 800$, negotiation based on candidate's capacity; attractive & competitive benefit.
- Performance Review 2 times per year with from 50% to 80% salary increase.
- 13th month salary bonus: 1 month salary.
- Make-up allowance for girls 1,000,000 VND/month.
- Up to 1 month salary bonus for company's birthday celebration.
- Be issued with a health insurance card designed specifically for TDTers (Health insurance card AON)
- For employees at Manager level and above, there is a separate benefit package.
#CAREER PATH IMPROVEMENT
As a member of TDT, you will have the opportunity to develop yourself at 2-3 times faster than the common ground:
- Get exposed to Fintech projects
- Working with BOD and seniors in the field of human resources
- To hone knowledge and skills about human resources through internal and external courses
- Working in an international environment: Working with partners from many different countries
- Participating in a long-term training program for Core-team according to the development orientation of each individual.
- Have the opportunity to advance to higher positions such as: HRM, HRBP...
#COMPANY ACTIVITIES
- The office is designed in the style of Co-working, with many entertainment facilities such as: coffee machine, treadmill, ping pong table...; dining area with free food and drinks; Hot and cold bathroom, washing machine.
- Equipped with modern equipment such as high configuration Laptop, Macbook...
- Be able to join hobby clubs such as football club, running club, happy stock trading club / forex / crypto, game tournaments...
- 100% support for company trips: Summer Holiday, Year End Party
- Receive gifts, participate in events on the occasions of June 1, Mid-Autumn Festival, March 8, October 20, Christmas, Company birthday
- Working hour: 08h30 - 17h30, From Monday to Friday.
*Address:
- Head office:  5th Floor, PVI Tower, No.1 Pham Van Bach, Yen Hoa, Cau Giay, Hanoi.