Project Coordinator/BDE (Intern)
TDT Asia is proud to be the FIRST and ONLY company in Vietnam to provide Financial Platforms to major corporations in the world. TDT's products are being developed in the world's largest financial markets. world such as USA, Hong Kong, Japan.... TDT's goal by 2025, TDT will IPO in Singapore/HongKong or Vietnam. During your time working at TDT, you will be involved in the full cycle of developing a large Fintech product such as the Trading-core System to process stock orders with the Tokyo Stock Exchange (1 out of 3 stock exchanges). The world's largest stock exchange), the Stock Exchange helps Asian customers to trade US stocks according to Asian time, The social network ecosystem for Traders... You can freely conquer new technologies, complex financial operations of the world's major financial systems.

MAIN TASKS:
- Introduce and consult services/products to potential customers.
- Collaborate with BA team to analyze customer needs to come up with suitable solutions.
- Coordinate with Project Manager to build the project's roadmap, allocate human resources, ensure the progress and quality of the project.
- Closely monitor, track and update project progress.
- Coordinate and participate in meetings with customers and the project team.
- Report periodical progress with the BOD.
- Be an important position, playing the role of coordinating information between the project team and the customer.

WHAT WE NEED:
- Graduated or 4th year student at University (to be trained working skills from the start)
 - Fluent in English with 4 skills
- Can work full time
- Interested in Fintech (Forex, Crypto, Stock...)
- Good communication, logical and flexible thinking.
- Desire to develop career path in international environment.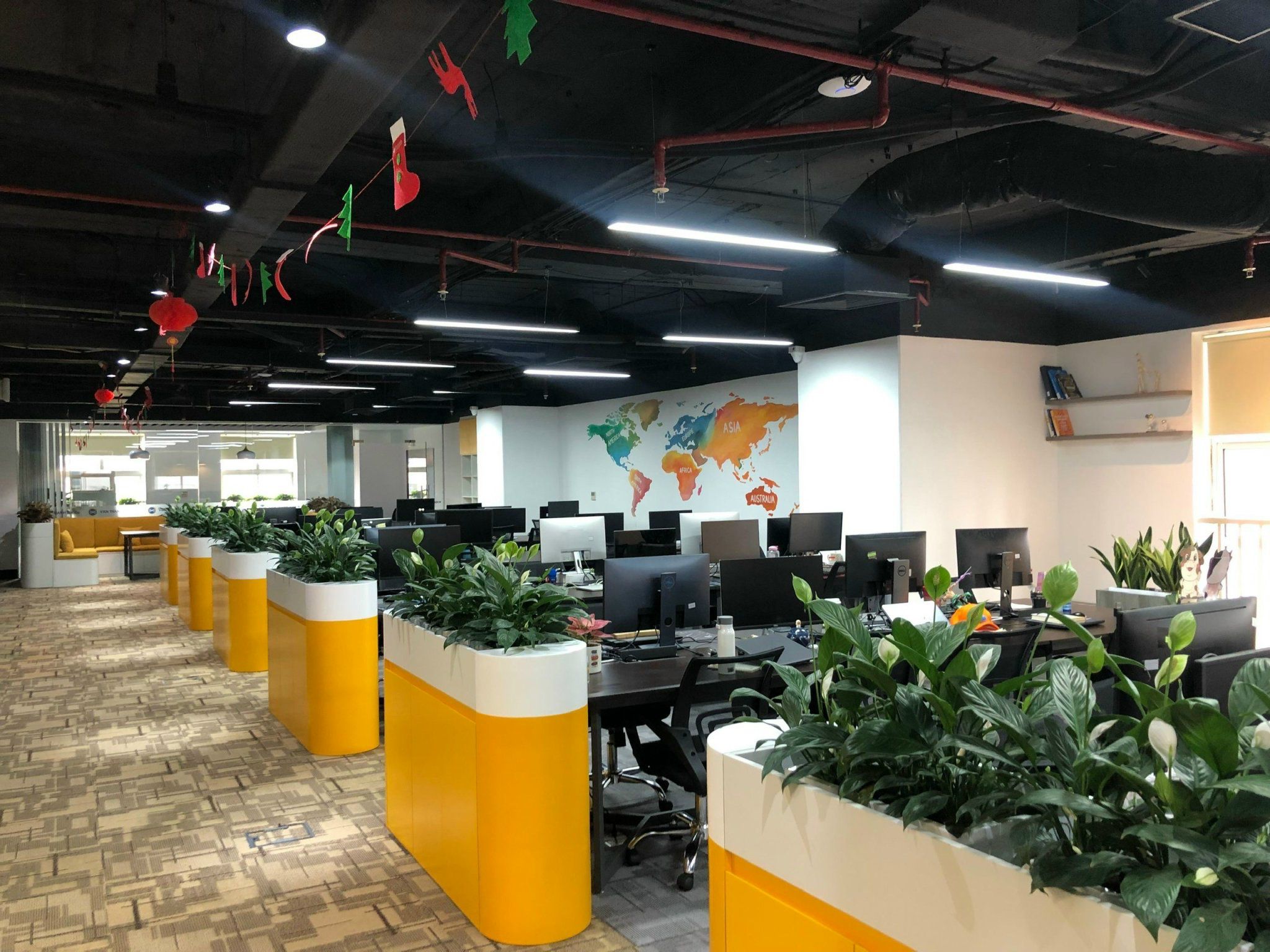 WHY YOU'LL LOVE WORKING WITH US
#INCOME
- Internship allowance: 2M/month
- Have the opportunity to become a full-time employee after the internship period.
- Trained and guided by experienced Managers and Team Leader, who has strong Business Development.
- Performance Review 2 times per year
- 13th month salary bonus: 1 month salary.
- Up to 1 month salary bonus for company's birthday celebration.
- Project bonus.
- Be issued with a health insurance card designed specifically for TDTers (Health insurance card AON).
#CAREER PATH IMPROVEMENT
As a member of TDT, you will have the opportunity to develop yourself at 2-3 times faster than the common ground:
- Get exposed to Fintech projects
- To be trained knowledge and skills through internal and external courses
- Working in an international environment with clients/partners from many different countries.
- Have the opportunity to advance to higher positions such as: BDM, Product Owner, PM...
#OTHERS BENEFITS
- The office is designed in the style of Co-working, with many entertainment facilities such as: coffee machine, treadmill, ping pong table...; dining area with free food and drinks; Hot and cold bathroom, washing machine.
- Equipped with modern equipment such as high configuration Laptop, Macbook...
- Be able to join hobby clubs such as football club, running club, happy stock trading club / forex / crypto, game tournaments...
- 100% support for company trips: Summer Holiday, Year End Party
- Receive gifts, participate in events on the occasions of June 1, Mid-Autumn Festival, March 8, October 20, Christmas, Company birthday
- Working hour: 08h30 - 17h30, From Monday to Friday.
*Address:
- Head office: 48B - Keangnam, Pham Hung, Nam Tu Liem, Hanoi
- Van Thanh Space: Tower A - Song Da Building, Pham Hung, Nam Tu Liem, Hanoi